Skypatrol Launches SP3400C, the Latest in BHPH Tracking & Recovery Technology
New Orleans, LA – Skypatrol to announce the SP3400C, their latest GPS device for BHPH dealers, at the NADA Convention & Expo on January 28, 2017. With state-of-the-art firmware and easy-to-use software, boasting new BHPH-friendly features, the SP3400C promises to bring big value to the BHPH market.
Studies show that nearly 1 in 4 BHPH vehicle purchasers default on their payments. Then, many vehicles are never found, or are so beat up they cannot be salvaged. It's easy to see why BHPH dealers need a fast and reliable way to recover their assets. With features such as One-Click Repo Mode, the SP3400C is a terrific solution for recovering vehicles as quickly as possible.
"Our goal is to bring a quality product to our customers and give them peace of mind. The SP3400C provides BHPH dealers with the most innovative and effective recovery tool on the market today."
– Kevin St.Hilaire, VP of Vehicle Finance Division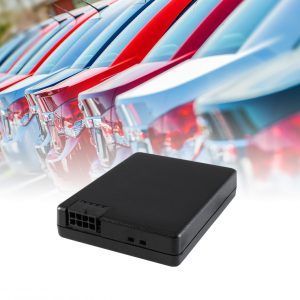 How does the SP3400C work?
Like many GPS devices, the SP3400C is able to locate & track the vehicle in real-time. What sets it apart is its many BHPH specific features, such as Starter Disable, Geofences, Tow Lot Alerts and One-Click Repo. For example, when a repo is required, a BHPH dealer can simply logon to skypatrol.com, and click a single "Repo Mode" button to receive on-the-spot location every 5 minutes for the next 72 hours, resulting in successful tracking and recovery of the vehicle.
Is the SP3400C dependable?
The device's tough exterior is designed to withstand the harshest of conditions associated with vehicle telematics. Its sleek design is discreet and easy to install. Coupled with a reliable GPS network, BHPH dealers can be sure that the SkyPatrol system is in service when they need it most.
State of the Art firmware and components
Powerful antenna reaches challenging urban and rural environments
Discreet I/O circuits for full telematic vehicle control
Limited lifetime warranty for worry-free operation
View Terms and Conditions
Have any questions? Let us help you find the best solution for you. Fill out the form to your right and a solution specialist will contact you shortly.