SPL1204 Lock GPS Tracker GPS/GSM Tracker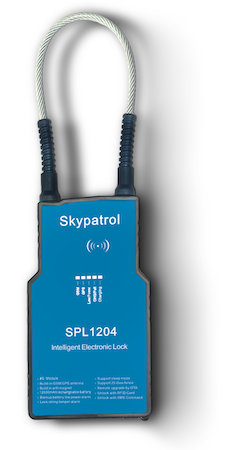 CREATING SAFER COMMUNITIES
SPL1204 ankle GPS/GSM tracker is designed with the latest technology to monitor all kind of offenders where administrations seek accurate and reliable real-time tracking along with effective enforcement of home detention curfews.
DUAL SIM CARDS
The GPS tracking device is equipped with dual SIM to keep connected with the call centre. The dual SIM offers a flexible option to fulfill different use case.
COMMUNICATION FLEXIBILITY
The advanced firmware transmits the information seamlessly via TCP, UDP or SMS. With flexible programming and reporting modes, these features make it visible all the time to the monitoring center.
HOME DETENTION IBEACON
The SPL1204 can be paired with home iBeacon to extend the battery life and apply home detention if needed.
Skypatrol strives to provide exceptional service and high-quality GPS hardware products. Give us a call to find a solution that fits your needs.
Multiple temper detections mechanism
GPRS/HSPA/LTE Modem option
Dual sim concept
LBS location availablity
AGPS with 56 channels high sensivve module
LED indicavon
Vibration indication
Long life rechargeable LI-ON Battery
Multiple temper detections mechanism
GPRS/HSPA/LTE Modem option
Dual sim concept
LBS location availablity
AGPS with 56 channels high sensivve module
LED indicavon
Vibration indication
Long life rechargeable LI-ON Battery
OPTIONAL
GPRS/HSPA/LTE
Wall Charger
Home Beacon
Prison Beacon
Connectors, SIM Card Access