TT8750N+ Proven High-Performance Fleet GPS Device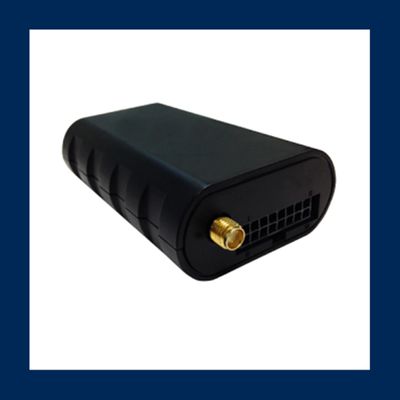 This fully featured GPS tracking device is configured to meet virtually any installation, connectivity, and performance requirement. With three digital inputs, one analog input, and three digital outputs — the TT8750N+ gives operators total flexibility to connect multiple sensors and capture data for reporting. The SMA connector makes it possible to connect an optional external antenna for challenging installations.
The durable weatherized housing is splash-proof for more flexibility when selecting a mounting location. The highly sensitive motion sensor is a vital part of the power management system for low power consumption. The backup battery prolongs the operational life when power isn't available.
GPS tracking devices from Skypatrol are easy to install and operate, helping you save time and money. Contact our team today if you have any questions
Fast Implementation, Low Operation Costs
Circular Geofence (up to 250 fences),

Polygonal Geofences (up to 25 points with 9 vertices) and Route Geofencing (up to 25 points with 10 vertices and customizable width by groups)

Battery Level Event and Value as Part

of Message

Low Power Consumption
Messaging Control Through Sequential

Identication as Part of Each Event
3.2K Buer Log Independent on the Format

of Message

ISO 9141-2
Flexible Customization Through Built-in

Programmable Rules Engine

7 Different Types of Counter
Logic Event Capability Handling and

Combining Events Using and/or/not

Map Link Feature
Motion Sensor & Backup Battery

• Quad Band Modem

Durable, High Quality, Splash Proof Housing