Defender
GPS Tracking for BHPH and Finance
Defender Tracking Solution
The right tools and good portfolio management are key in the sub-prime industry. Defender, an award winning platform with the latest technology provides all the necessary tools to succeed in this industry.
✔ LOCATE ON DEMAND
✔ Breadcrumb Trail
✔ Unlimited Geofences
✔ 25 Hour Interval Tracking
✔ Tow Lot Alerts
✔ Stop Report/Duration Report
✔ Remote Autopayment
✔ Limited Life Time Warranty
✔ One-click Repo Mode
✔ #1 Rated Verizon Network
How Defender Can Help You...
Buy Here, Pay Here
Industry data estimates that as many as one third of your customers may default. It is critical you have the technology, innovation and tools to best manage your portfolio and asset recovery process.
Bank/Auto Finance
If you are lending to companies that finance high-risk borrowers or lending directly to high-risk borrowers, Defender can help you increase on time payments, curb defaults, and efficiently repossess vehicles if necessary. The Defender platform is also the market leader in providing the information you need to make data-driven decisions.
Credit Unions
Would you like to extend financing to more people with challenging credit? With this comes increased challenges and risks. Now, there's a solution you can count on to help accomplish both of your goals while providing better service and support for your members.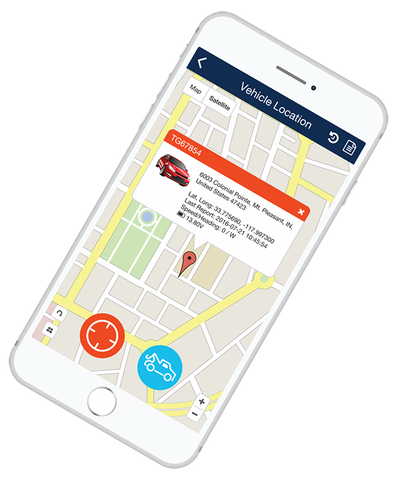 Defender Features
Data Verification Tool efficiently helps you qualify applicants and validates information they or references provide using the Discovery Search. The Recovery Search makes it possible to locate vehicles by revealing vital information on known associates and family as well as asset data for financial restitution.
Repo Mode Tool gives device access to recovery teams alerting them of the current location of the vehicle every 5 minutes for up to 72 hours.
Custom Geofences can be set for when vehicles leave your state, city, or any predefined area such as an impound lot.
Ignition ON/OFF is also a very powerful feature when it comes to recovery, as you can know when the car is on the move or has stopped.
Smartphone Install App auto-populates data, pairs the GPS device to the vehicle, eliminates manual data entry and allows for an instant install confirmation in the field.
CDMA Assurance with the largest national coverage with more stable connections, even in the most rural areas. Faster network access means faster locates for you. A future ready investment compatible with next generation technology.
Payment Reminders by SMS and email, and Remote Auto Payment (optional) that lets your customers pay you at convenience stores.

Key Metrics
Our Management dashboards give you key Vehicle and account metrics at the click of a button

Unique Repo Tools
When is time to repossess, take control by reducing the device's reporting time with our dynamic patented feature.

Pre and Post Sale Data Verification
Defender is equipped with "DVT", a data verification tool with custom reporting that allows you to easily validate your customer's information.

Insurance Compliance Verification
Verifacto brings a direct data connection between you and your customer's insurance company.

One Click Transfer
Save time and money, make the transfer between you and the lender easy with our one click process.

Schedule It for Later
Managing time with scheduled commands. Schedule and forget it. Defender does the locating.
Have any questions? Let us help you find the best solution for you. Fill out the form to your right and a solution specialist will contact you shortly.