SP5824 Series GPS Tracker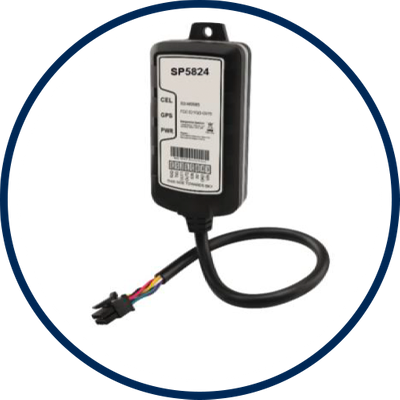 The Skypatrol SP5824 4G LTE series of GPS tracking devices are compact, water resistant and perfectly suited to installation in motorcycles and other powersport vehicles including ATV's, jet-skis, snowmobiles and boats. The electronics are designed for low power consumption so it preserves the powersport vehicle's battery. The SP5824 devices also include an internal backup battery and a GSM jamming detection system. With multiple I/O it also has distance traveled, change course, time and event and I/O upload modes options. This user-friendly design is easy to install and operate.
Contact the Skypatrol team if you have any questions.
IP67 Waterproof

4G LTE

Zero Power Consumption

OTA Control

Scheduled Reports

Geofence Management
Crash Detection
Driving Behavior Monitoring
Up to 10,000 Buffer Messages
Multiple I/O Interfaces
CE/FCC/Verizon/Sprint Certicates
Firmware Updates Over the Air (FOTA)
HDOP/VDOP for Precise Location
Internal Back-up Battery 700 mAh
SP5824 Series Specifications
Connectors, SIM Card Access