Fleet Command Fleet Solutions
GPS Solution for Small to Medium Fleets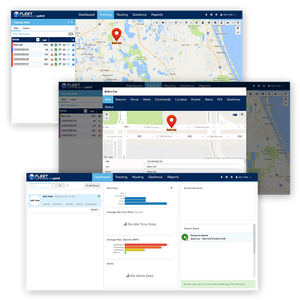 Monitor and Track Locations for Improved Response
It's never been more important to effectively monitor and manage your entire fleet. Find out how easy it can be to access critical data and performance metrics with Skypatrol's Fleet Command.Through Fleet Command's user-friendly UI, fleet managers can locate all vehicles 24/7 and analyze custom, real-time, key performance metrics. With detailed mapping, current vehicle information and tailored reports, Fleet Command facilitates rapid data analysis that enables informed decisions that improve fleet performance and your bottom line.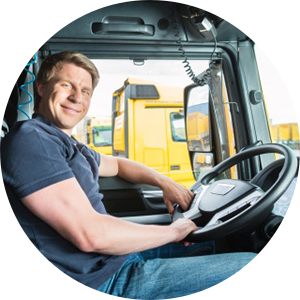 Improving Driver Behavior with GPS Vehicle Tracking
Fleet managers can use GPS tracking to cut the amount of fuel wasted while vehicles idle, enforce company speed limits, and find out which drivers are arriving for duty late. GPS tracking can make it easy to enforce policies about using company vehicles for personal errands. Managers can receive alerts if vehicles start after hours and vehicles can trigger an alert if they go out of an area designated by geofencing. Driver behavior has a significant impact on the amount of fuel each vehicle uses. Driving too fast, leaving the vehicle idling, or taking long routes all lead to higher fuel use.
Enhanced dispatching
Rapid response time
Increased productivity
Measure time at locations
Reduction of overtime
Lower insurance premiums
Rapid recovery of stolen vehicles
Custom alerts and reports
Greater asset and staff safety
Visibility to driving patterns
Compliance with policies
Real-time performance reports
Encourages safer driving habits
Reduce fuel and maintenance costs
Electronic logging of engine activity (ELD)
Route Planning and Trip Delivery ETA
Independent Trailer Tracking
Have any questions? Let us help you find the best solution for you. Fill out the form to your right and a solution specialist will contact you shortly.