Fleet Management Software
FOR SMALL TO MEDIUM FLEETS
Fleet Management Tracking
Commercial fleet management tracking software is a necessity for fleet managers in this day and age—but not all business management systems are created equal. You need an interface that's powerful enough to collect and organize large amounts of data to help you make important, data-driven fleet decisions, and accessible enough so you can make things happen when you're in the office or in the field.
That's where Skypatrol's Fleet Command can help. Utilizing a fast and simple user interface powered by Verizon, you'll be able to simplify your fleet management processes, have a better understanding of your business, and make better decisions that can help your fleet grow and remain profitable for years to come. Schedule a demo today!
Features of Fleet Management Tracking Software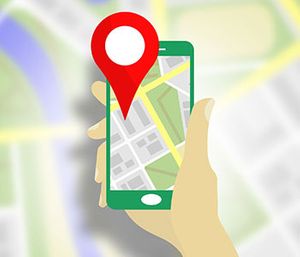 Monitor and Track Locations for Improved Response
It's never been more important to effectively monitor and manage your entire fleet. Find out how easy it can be to access critical data and performance metrics with Skypatrol's commercial fleet management tracking software. Through Fleet Command's user-friendly UI, fleet managers can locate all vehicles 24/7 and analyze custom, real-time, key performance metrics. With detailed mapping, current vehicle information, and tailored reports, Fleet Command facilitates rapid data analysis that enables informed decisions that improve fleet performance and your bottom line.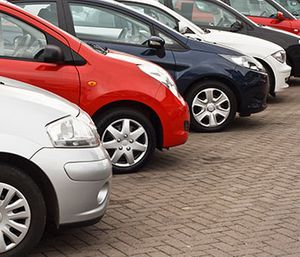 Improve Driver Behavior with GPS Vehicle Tracking
Fleet managers can use commercial GPS tracking solutions to cut the amount of fuel wasted while vehicles idle, enforce company speed limits, and find out which drivers are arriving for duty late. GPS tracking can make it easy to enforce policies about using company vehicles for personal errands. Managers can receive alerts if vehicles start after-hours and vehicles can trigger an alert if they go out of an area designated by geofencing. Driver behavior has a significant impact on the amount of fuel each vehicle uses. Driving too fast, leaving the vehicle idling, or taking long routes all lead to higher fuel use. With fleet management tracking software, you'll be able to avoid these problems, improve your driver education initiatives, and make your fleet more efficient, secure, and profitable.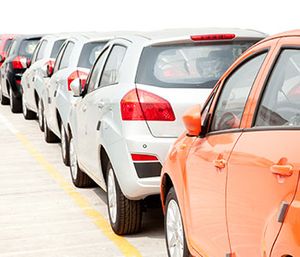 Use Data to Make Proactive & Productive Decisions
Once you use Skypatrol's Fleet Command for a while, you'll have access to a wealth of data that can help your fleet business grow, expand, and identify potential problems along the way. Without spending time organizing, analyzing, interpreting, and presenting data, you won't be able to recognize patterns that could harm the efficiency, profitability, and safety of your fleet. Fortunately, commercial fleet management tracking software is built on a user-friendly, customizable interface that allows you to turn disparate data into data with context so you can make decisions that drive your business forward.
Benefits of Fleet Command For Fleet Managers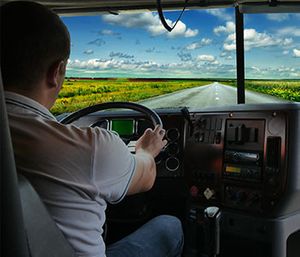 You'll have safer, more efficient drivers
Fleet Command's commercial fleet management tracking tools give you access to a bevy of vehicle data points and performance metrics that can help you better understand your fleet. You'll be able to identify your fuel usage, the efficiency of delivery and transit routes, and the safe (or unsafe) behaviors of your drivers—which can help you make important decisions and ensure you're putting your drivers in a position to be safe and successful.
With Fleet Command's commercial fleet management solutions, you'll be able to evaluate drive compliance with company policies, driving speeds, idle time, after-hours driving, and fuel efficiency—and this information can help you identify drivers that could use safety or efficiency education. The more educated your drivers are, the safer they will be on the road, and the more productive they will be for your business.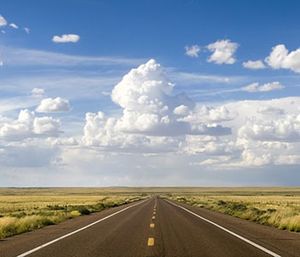 You'll Always Choose the Right Routes
Route planning is a difficult job for fleet managers—but it is critical for fleet efficiency, safety, and profitability. With Skypatrol's Fleet Command, you'll use a Verizon-powered system to track traffic in real-time and collect data that can help you understand the efficiency of roads in your area. Combine this data with driver wisdom and you'll be able to choose the safest and most efficient routes, and ensure your drivers are productive and stress-free.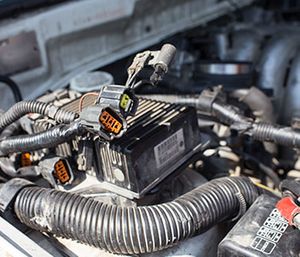 You'll Never Forget About Vehicle Maintenance Again
Remembering to take care of routine maintenance for your own car is tough enough—but it's nearly impossible to organize and remember maintenance schedules for an entire fleet. If your fleet has dozens, even hundreds of vehicles, you need an easy way to ensure you don't forget about oil changes, regularly scheduled maintenance, and essential repairs. Fortunately, that's where Skypatrol's Fleet Command can help. Our commercial fleet management tracking system uses custom alerts and reminders to make sure you're proactive with repairs and maintenance, as well as comprehensive logs of past maintenance, to help you avoid costly repairs due to missed maintenance and allow you to focus your energy on making your fleet better, not remembering oil changes.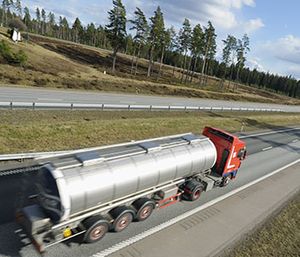 You'll Save Money On Fuel
Fuel is one of the most unpredictable expenses for any fleet. One month, fuel expenses seem reasonable—but the next month, they've eliminated any chance of running in the black. The more you can do to make fuel expenses predictable to a certain degree, the better chance you'll have of finding short-term and long-term fleet success.
There are plenty of ways Fleet Command helps fleets save money on fuel:
First, Skypatrol uses maintenance logs and custom alerts to make sure your fleet vehicles never miss out on oil changes or other maintenance that can lead to vehicle inefficiency.

Second, our commercial fleet management tracking software can also keep track of idle time and driver speeds so you can make sure your drivers are doing everything they can to save money on fuel.

Finally, Fleet Command collects important traffic and route data to ensure your drivers aren't wasting their time in stop-and-go traffic.
By saving on fuel and having a more predictable idea of fuel expenses, you'll be able to stabilize your fleet's finances and have a steady road toward long-term growth.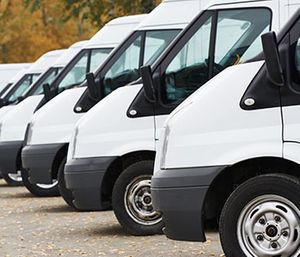 You'll Make Better Decisions In The Moment
Data doesn't just help you make decisions about the future of your fleet—it allows you to make significant decisions in the heat of the moment. By taking advantage of historical route data and real-time traffic updates, you'll be able to reroute drivers to less congested and more efficient roads, schedule maintenance ahead of time, and be the best possible resource for your fleet team. These decisions don't just help you in the moment—they're what lead you and your fleet to success in the future.
Why Choose Skypatrol's Fleet Command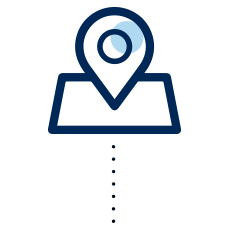 Manage Your Fleet From Anywhere
With a simple, web-based user interface, you'll be able to access data and make critical fleet decisions from any of your favorite mobile devices.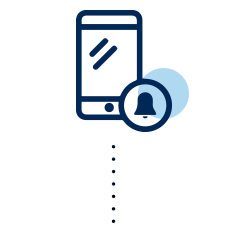 Use Custom Alerts & Reminders
No more forgetting repairs or oil changes. Use Fleet Command's custom alerts, reminders, and business tracking system to stay on top of vehicle maintenance.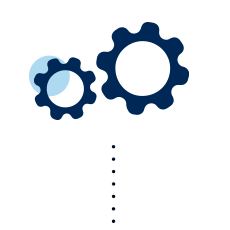 Collect Real-Time Data
With real-time and historical data collections, you'll be able to use your fleet's data to make powerful decisions that drive your fleet forward.
Our Most Popular Products
Schedule A Demo Today
Want to try Skypatrol's commercial fleet management tracking software for yourself? It's as easy as scheduling a demo. You'll be able to test out the functionality of our seamless, web-based interface, click through our bevy of features and performance metrics, and learn more about how our fleet management software systems can boost the profitability of your fleet business.
As a commercial fleet manager, you need all the help you can get to make your fleet as productive and profitable as possible. Let Skypatrol's Fleet Command organize and automate your fleet management functions so you can focus on your drivers, your customers, and your bottom line. Schedule a demo today!
Have any questions? Let us help you find the best solution for you. Fill out the form to your right and a solution specialist will contact you shortly.